More meteor
I expanded my Photo display React component to display groups of photos, and provide a user interface for expanding and contracting them.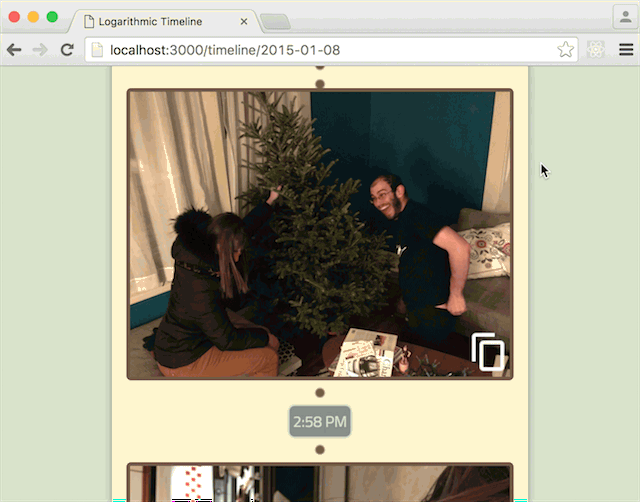 I also added a date widget, and got pagination, subscriptions, and routing figured out super easily with FlowRouter.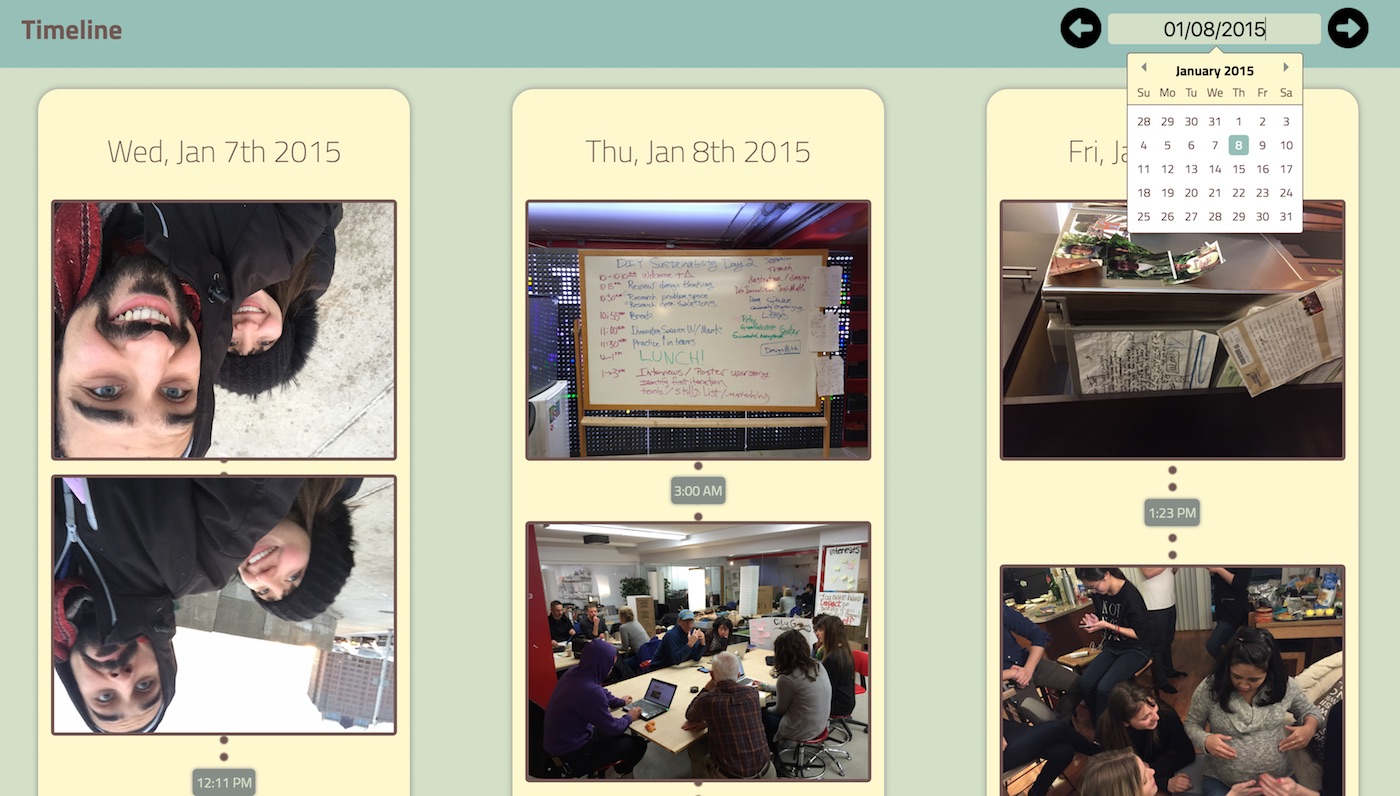 Seriously, it was super easy. I can probably handle parsing and changing the dates in a slightly more elegant way though.
---
Started preparing the garden for the cherry tomato plants today. I also began thinking about how the fire pit build is going to work. I think I need some rocks. Maybe some steel, if I can find any scrap?