Balkan Bonus: Morning hike up Oshlak
On the last day of FOSS4G, I went for a little hike with Will in the morning. We took a taxi up the road out of Prizren into the mountains, and got dropped off at the Oshlak trailhead.
The trail quickly climbed out of the forest and on to Oshlak ridge, a beautiful grassy ridgeline. It was a clear morning and everything was in full bloom. We were able to find many orchids and Orobanches, as well as some beautiful lillies, evidence of bears, and other flowers.
Lilies!
Along the north end of the ridge, near the Maja e Arnenjt summit, we found a nice little cluster of what I think is Lilium albanicum or a related species.
Orchids and Orobanchaceae
Many beautiful orchids, including my first ever Burnt-tip orchid.
Other stuff
Lots of other beautiful flowers and some likely bear scat.
The descent
From Maja e Arnenjt, the descent follows the ridgeline along a faint trail that is eventually lost completely on a steep wooded slope. Nonetheless, the valley is quite visible below and the descent was more annoying than difficult.
It concluded in a field of bracken where each step sent clouds of spores directly into my face. My boots were covered in green dust for the remainder of the day.
After less than an hour of waiting for a furgon amidst the honey vendors of Prevalla, we were able to catch a ride from two brothers back to Prizren.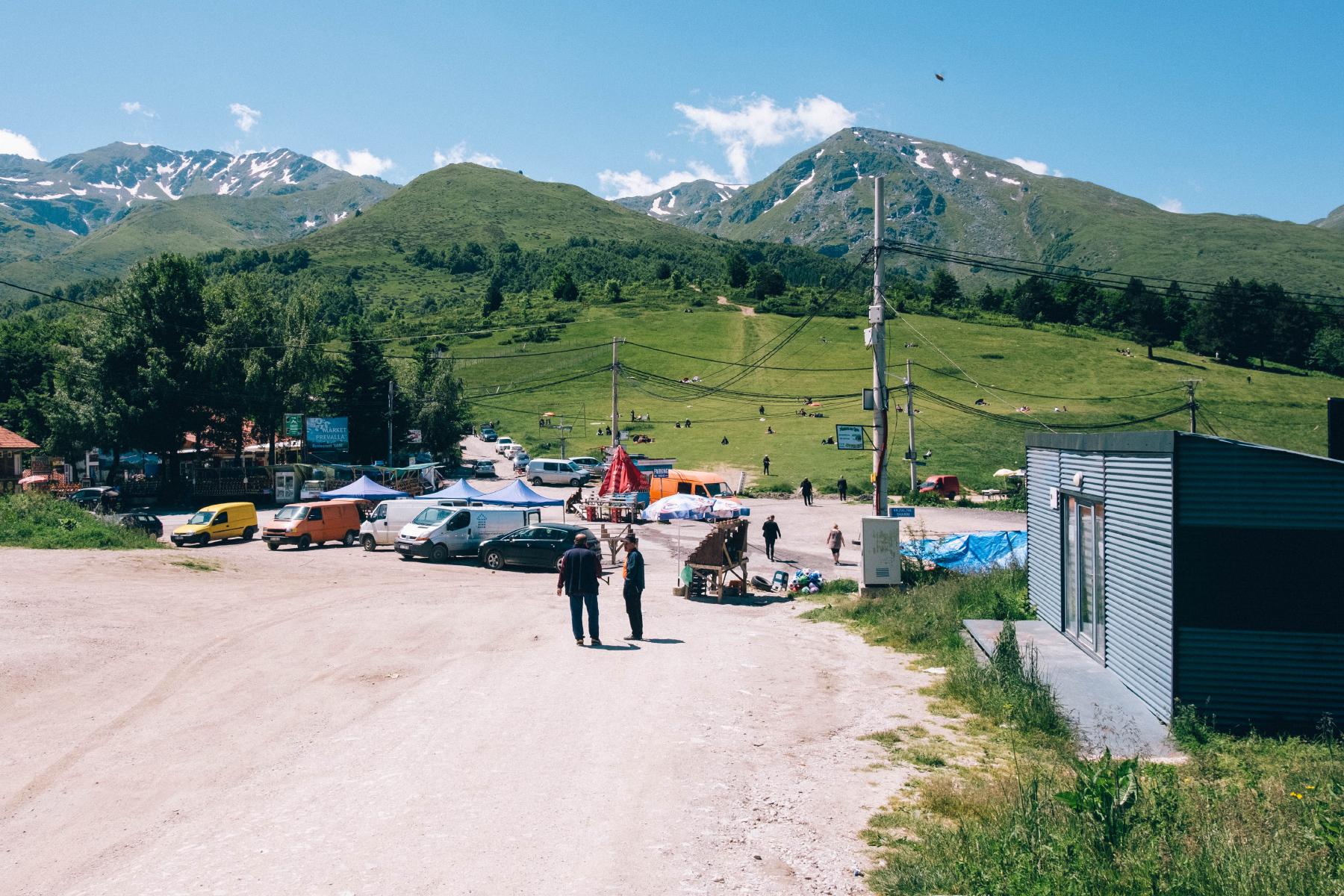 The next day, I left Kosovo via the Pristina airport, and was pleasantly surprised that my flight passed right over the same area. Prevalla is visible in the center, and Oshlak ridge runs along the left side.